People

The population of Bolivia, spread over 424,000 square miles, is about 9 million and the main language is Spanish, although there are many different dialects. The diversity of the culture also brings variety to the cuisine, art, music, and literature of the country. There is still a lot of poverty in Bolivia where the main economy is agriculture, fishing, mining, and the manufacture or mining of such products as clothing, fine metals, petroleum, various textiles, and minerals.


If you are fascinated with legends and myths of the South American Indian culture, then Bolivia, the 28th largest country in the world, is a South American treasure trove filled with mystery, wisdom, and ancient Inca archeology, especially in Cuzco.

When you visit Cuzco you will see the famous "Sun Disc" and understand why the Inca Empire and its people originally worshipped the sun. There are also many archeological sites to visit throughout Bolivia, and many hand-made items to discover and perhaps purchase. Eastern Bolivia is one of the most biologically diverse areas on earth, with many species of fish, birds and reptiles.

The administrative capital of Bolivia is La Paz, and the city of Santa Cruz de la Sierra has the largest population with almost 3 million people, and counting.


Geography
The geography goes from the Andes Mountains to the Amazon basin. Bolivia is surrounded by Brazil to its north and east, Peru and Chile to the west and Argentina and Paraguay to the south. The Amazon rainforest is to the east and the world's largest salt flat is in the southwestern region.

The weather is primarily tropical, though in the higher parts of the Andes it can become quite cold. It rains often, especially during the summertime in the Southern Hemisphere. From May to September there is less rainfall, when the temperature throughout most regions averages 86 degrees Fahrenheit during the day.

History

Bolivia was part of the Inca Empire before it was conquered and colonized by the Spanish, until on August 6, 1825, Simon Bolivar declared Bolivia's independence. It became a republic only after enduring dictatorships, economic struggle, and political insecurity. During the Spanish colonial period Bolivia was known as "Upper Peru." After gaining independence there were as many as 190 revolutions, hindering economic growth for many years. Today the Bolivian republic has nine departments, a president who is elected for a five-year term, a National Congress with 27 Chamber Senators, and 130 Chamber Deputies who are also all elected for a five-year term.

Famous Attraction
There are many famous attractions to visit in Bolivia, including:

- "Chiripa Pata" in the Lake Titicaca area, a very famous archeological site. Lake Titicaca itself is located on the border of Bolivia and Peru and is the largest lake in South America, and the highest commercially navigable lake in the world at 12,500 feet above sea level.

- "Fuerte de Samaipata" is a UNESCO World Heritage Site, preserved and maintained by the World Heritage Program. This is one of the ruins of an Inca city, with a famous temple.

- The "Witches Market" in La Paz is an authentic Bolivian shopping and cultural experience. Little kiosks are located on cobblestone streets where you can purchase potions, dried herbs, local food, and rare objects. Armadillos in the area are viewed as a good charm, believed to ward off thieves. The vendors are very friendly and always have a smile on their faces.

Nightlife

The nightlife in Bolivia is not to be missed, and when the sun sets in La Paz and the temperature's drop, many locals as well as tourists take refuge in the city pubs and bars. Although the nightlife in La Paz may not measure up to Buenos Aires or New York City, there are some fun clubs and bars with live music to enjoy, and many of the neighboring bars have folk and jazz performances. Discos and dance clubs are found mostly in the larger hotels and are open to the public on a nightly basis with a low cover charge.

Culture
Located in South America, Bolivia has the lowest GDP per capita within South America, though it is among the richest in natural resources. Bolivia has two capitals: La Paz and Sucre. Although the presidency and congress are in La Paz, the legal capital, which is also home to the Supreme Court of Justice, is in Sucre. Bolivia has the largest natural gas reserves in South America and the government has an agreement with Brazil to sell them natural gas until the year 2012.

Bolivia's economy has not changed much throughout the years and has largely relied upon exports of silver, coca, and tin, and the agricultural sector has not improved much through the years because of a difficult topography and political instabilities. The agricultural products that are produced and exported include: cotton, sugarcane, corn, coffee, rice, soybeans, and potatoes. Industrially, Bolivia has some food processing and petroleum refining operations, small-scale manufacturing, mining and smelting. There is a great hydroelectric potential, but it is currently underutilized. Although Bolivia is part of the "Andean Community Organization", the main trading partners with Bolivia are the United States, Peru, Argentina, and Brazil.

Most Bolivians are Roman Catholic although Bolivia's Constitution mandates religious freedom. Schools provide Roman Catholic religious instruction, but it is not mandatory for students to attend these religious classes.


Cuisine

Bolivian cuisine is spicy and relies on protein from meats and local trout from Lake Titicaca, as well as carbohydrates from potatoes and corn. Lots of hot peppers are commonly used in the meals, but your specific meal can be made to order using less spicy ingredients. Savor the various drinks made from such things as tea from the coca leaf, a potent drink that they claim will help you adjust to the high altitude. There is also a corn drink called "Chicha Cochabambina", very popular with many visitors. Bolivian beer is more popular than Bolivian wine, and most of the good wine in South America comes from Chile and Argentina.

Qunar
Powered by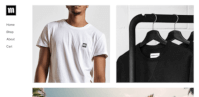 Create your own unique website with customizable templates.